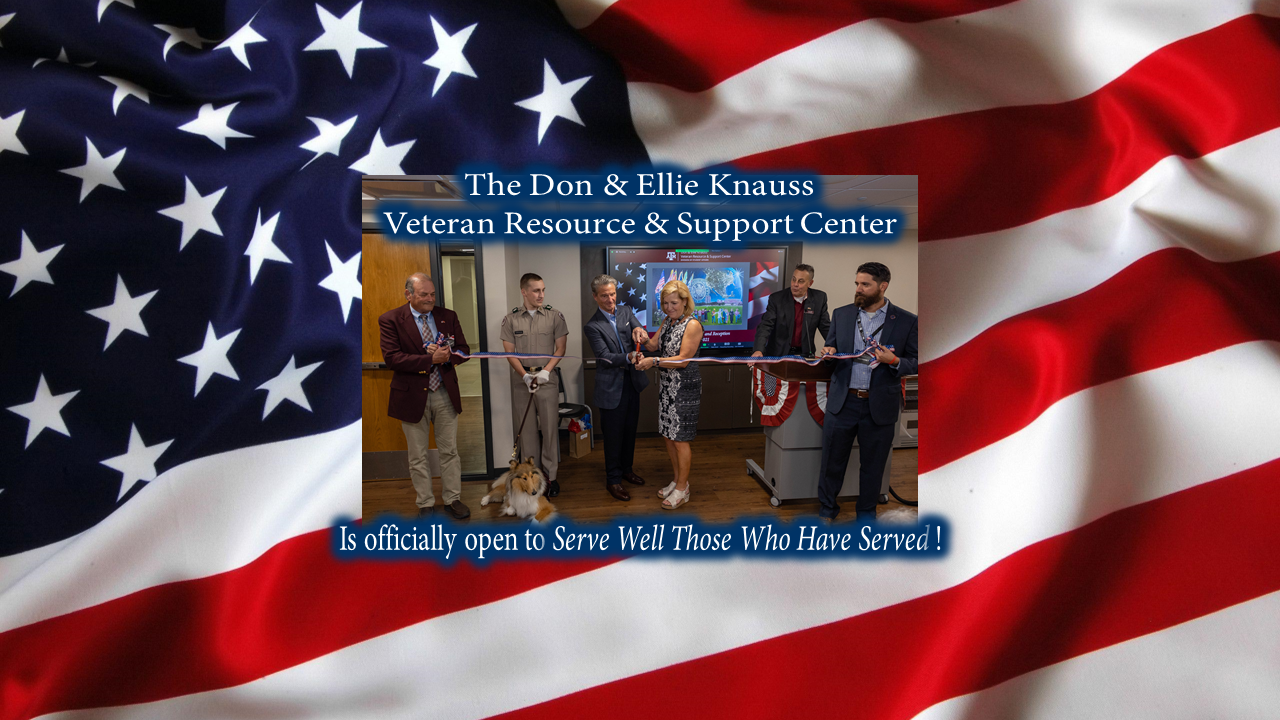 Howdy and Welcome to the Don & Ellie Knauss Veteran Resource & Support Center at Texas A&M University!
The Don & Ellie Knauss Veteran Resource and Support Center (VRSC) proudly provides caring, personalized and continuous support to Aggie undergraduate and graduate student veterans and military-affiliated students. Opened in 2012, the VRSC assists our veterans in navigating and successfully transitioning to Texas A&M by providing a welcoming space, peer leadership, innovative programs, and a vast array of tools and resources to facilitate individual academic and personal success.
Whether you are a veteran who has completed your service and are embarking on your first college experience, interrupted your higher education to serve and are now returning, or began your studies elsewhere and are coming to Texas A&M to complete your degree, we are committed to your success and are here to help you achieve the most out of your Aggie experience. Contact us via email or phone, or better yet, stop by and let us meet you in person and experience everything the VRSC and Texas A&M have to offer student veterans!
ATTENTION
COVID-19 Military Activation Information