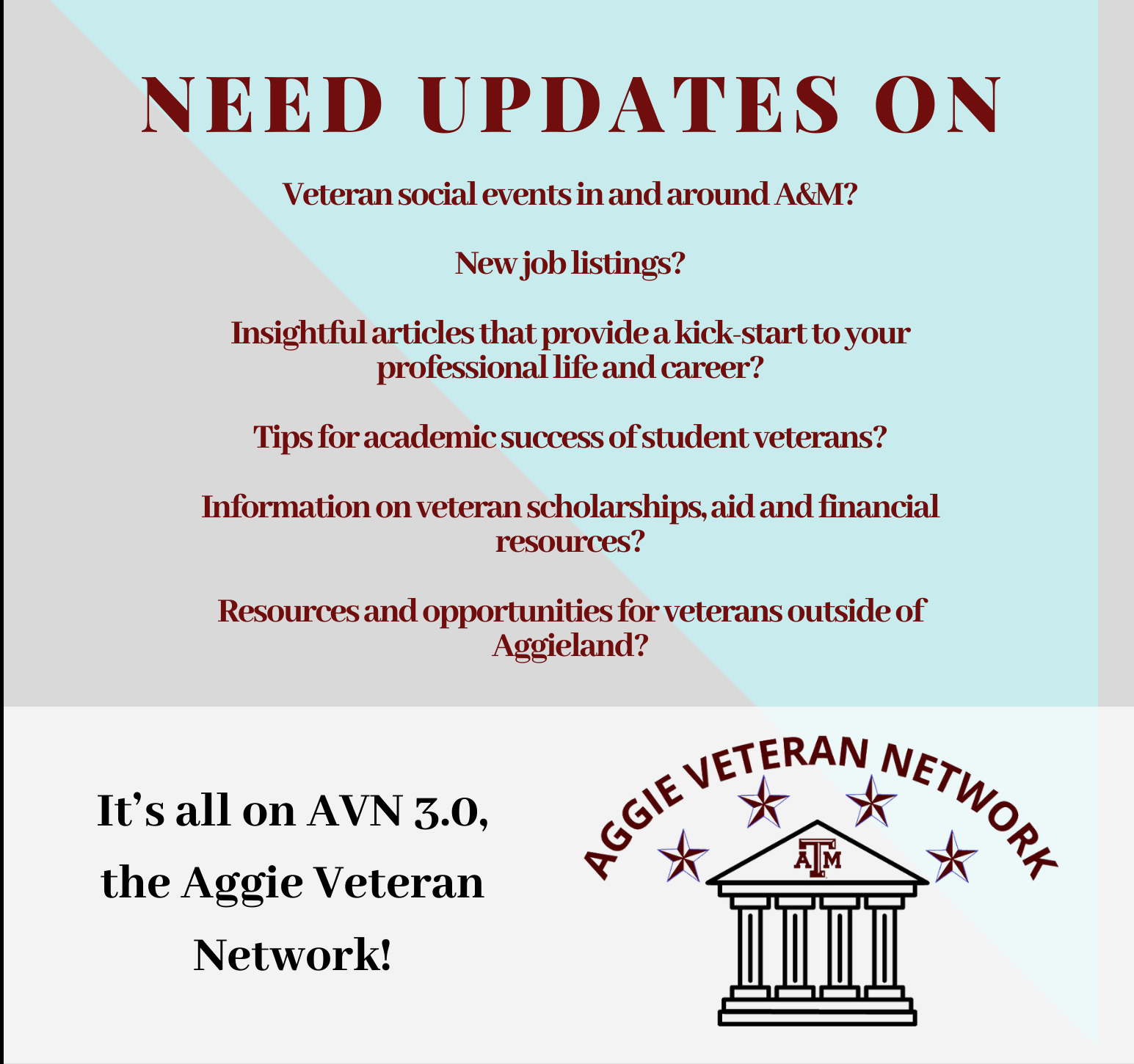 In April 2020, the VRSC launched the Aggie Veteran Network (AVN) 3.0 - a dedicated professional network connected through LinkedIn.
Specifically designed to connect current, former and future Aggie student veterans with valuable resources, it also provides the interaction of a social media platform, while offering the campus, community and national resources.  The goal is to assist student veterans from application to vocation and beyond.
The new AVN is also building a community of Aggie veterans that will continue to grow and promote student veteran success for generations to come.
Just like your Facebook or other social media profiles, LinkedIn has a free option and every student veteran is highly encouraged to create a profile.
Once you create a LinkedIn profile (or if you already one), click below to request access to the group
The new AVN will continue to promote resources in the 4 'fitness' pillars.  Some of the AVN resources are also available on these VRSC web pages:
We hope you will join the Aggie Veteran Network.  Your participation will support fellow student veterans and create the national model of excellence that links student veterans and military-affiliated students with unique opportunities to serve, connect and succeed!